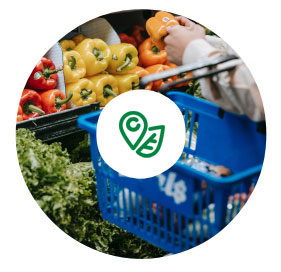 Molto Supermarket brand is a company of Levent Group of Companies.
As one of the first well-established companies of the Turkish Republic of Northern Cyprus, Levent Group of Companies has made investments that will contribute to national development and progress on the road to globalization since 1961.
The company, which operates with a sense of responsibility in many different investment areas; It has realized numerous employments in sectors such as construction, building materials, transportation, education, banking, agriculture and livestock, food and retail, automotive and white goods.
One of its important investments, Levent Gıda Foods Ltd. has continued to operate with 16 stores as the pioneer of the retail sector in the Turkish Republic of Northern Cyprus since 1997.
Believing that the quality and safe service approach it has maintained throughout the country for 25 years, the way to remain durable in the changing world conditions is success, competition for success and being innovative in its competition, Ortaköy, Karakum, İskele, Famagusta Terminal, Dau, Ukü, Girne Boğaz, Surlariçi stores freshness, quality and Molto Supermarket Ltd., which it created with an innovative structure. gathered under one roof.
Our Goals
To be a leading retailer that creates value for its customers, is trusted, preferred, and always offers fresh and high quality products.
Our Values
Reliability

Expertise

Customer Focus

Responsibility

Honesty

Innovation

Productivity